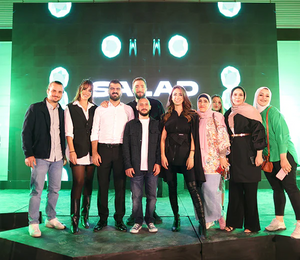 Who We Are
We are Salad, a sustainable and genderless clothing brand that upcycles men's suits and uses deadstock virgin fabrics to create contemporary pieces.
Salad is available in a number of consignment stores in Dubai, Qatar, and Jordan. We have completed numerous pop-up events in the Middle East and Gulf regions, and we have showcased our collection at Milan Fashion Week and Milan Design Week with Fashion Revolution. Check out our "Locations" for our recent whereabouts.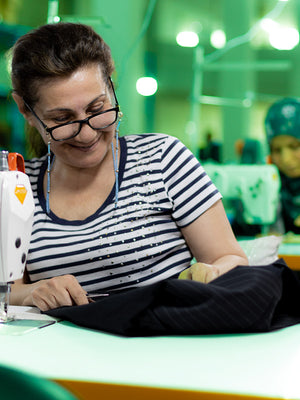 A Sustainable Fashion Brand with a Social Mission
Our brand is a spin-off of FabricAID, a social enterprise that establishes a socially and environmentally conscious value chain for the apparel industry. All proceeds from the sales of SALAD go to support decent clothing for marginalized families in Lebanon and Jordan.
Salad manufactures its products in-house at its upcycling facility, staffed by skilled professionals who are dedicated to ethical and sustainable upcycling. Drawing inspiration from suit details, Salad creates a unique Ready-to-Wear collection that embodies its philosophy of sustainability and style.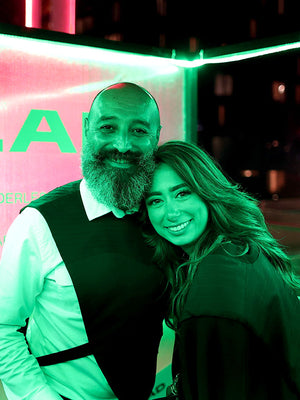 Meet The Team
Our creative team, led by Farah Hourani and Sarkis Assadourian, ensures that every step of the production process is done with the utmost care and attention to detail. 
Farah Hourani is a London College of Fashion and ESMOD graduate, TEDx speaker and designer. Her work has been showcased at shows in London, LA, and Barcelona. She also taught online Fashion Design courses with over 190K students.
Sarkis Assadourian is a veteran of the fashion industry with 20+ years of experience. He is a renowned teacher, taught at various schools, held masterclasses and mentored designers. He has won prestigious awards, including two first prizes for Elie Saab's pattern-making competition.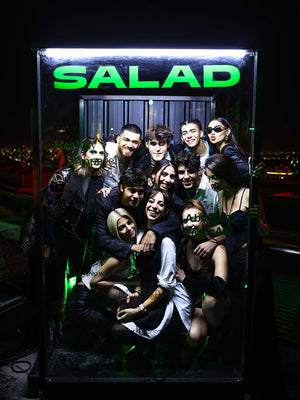 Join Our Movement
Our brand is for change-makers, ground-breakers, and innovators. Whether you are a business owner, musician, singer, activist, entrepreneur, or in the film industry, we believe that you are us and we are you. 
Upgrade your wardrobe with Healthy apparel and don't forget to follow us on Instagram for our latest news and updates.